IVAM Hightech Summit 2021
Sponsor
Since 2017, the IVAM Hightech Summit has been held as a central point in the year when companies from micro and nanotechnology come together and present the latest developments and products as well as discuss the challenges for the future. In recent years, the digitalization of the working environment has always been a recurring theme.
The IVAM High-Tech Summit 2021 will be implemented as a purely digital event. Make your reservation August 25-26, 2021!
Virtual microtechnology conference on the topics
Microfluidics
Medical technology
Wearables
Organic electronics
Sensor technology
Optics/photonics
Digital supporting program
Company pitches
Virtual exhibition space
Live video chat
Digital networking area
Official IVAM general meeting
Sponsorship options
Guaranteed leads through contact details of the participants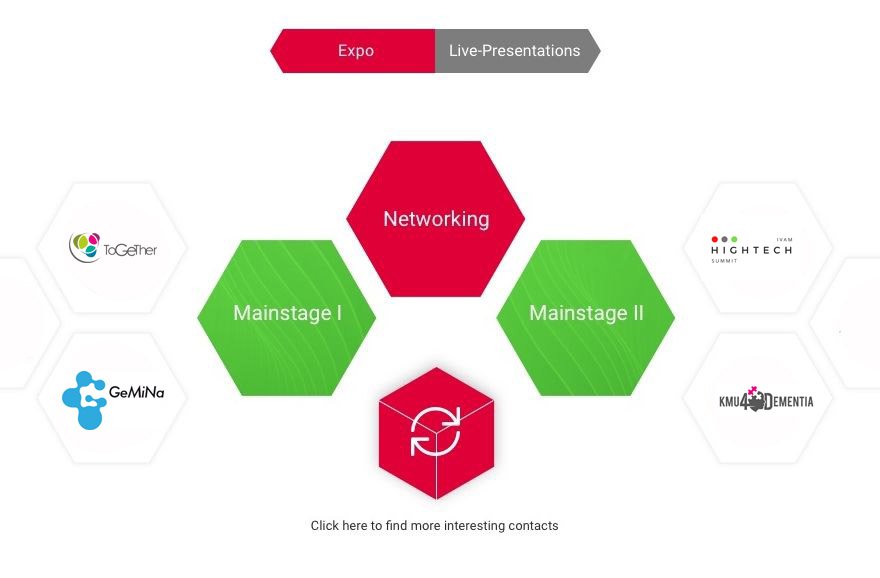 How do I benefit from participating in the IVAM Hightech Summit?
The central aim of the event is to establish efficient contacts. IVAM members and members of partner networks will have the opportunity to present their products, find customers, suppliers and research partners and talk about upcoming projects in the virtual room.
Virtual conference plus digital supporting program
The event will center on a microtechnology conference. Managed by the IVAM specialist groups, there will be different sessions on two days on topics such as microfluidics, medical technology, wearables or organic electronics. Further topics, e.g. optics/photonics or the area of ​​robotics or artificial intelligence e.g. for smart homes or the automotive industry are addressed.
Register if you want to present your ideas, technologies and products!
Show what your company/research institution has to offer!
What better way to explain your products than to show them, to demonstrate them? For this reason, there will be a virtual exhibition in which you can demonstrate your products and technologies in pictures and videos, offer descriptive documents for visitors to download and explain the advantages of direct video meetings.
Register if you want to show your technologies and products!
Find your customers in many direct conversations!
Find business partners, hold initial customer meetings or acquire partners for new research projects: Chat facilities and video conference systems will be available for this, which can be accessed directly from the individual exhibitor area.
There will be a networking area with different topics in which you can talk directly to other participants. The contact details of all your discussion partners and visitors to your stands are available to you.
More reach through sponsorship packages
You can achieve even more coverage with sponsorship packages: 30-sec web trailers, banners on the conference page, additional presentation options and more, put your company and your products at the center of interest. Talk to us about the possibilities!
Contact: Dr. Thomas Dietrich
td@ivam.de