IVAM Hightech Summit 2023 - Microtechnologies for a Smart World
The IVAM Hightech Summit is a central point in the year where companies from micro and nanotechnology come together and present the latest technologies and products as well as discuss the developments in the future.
"Microtechnologies for a Smart World"
Both in industry and increasingly in all areas of society, people and machines are networked on the one hand, and machines are networked with each other on the other. From mining to high-tech laboratories, from our own homes to public spaces, digitization is shaping people's lives.
We are on a path toward a "Smart World." Microtechnology is a key industry here and makes many developments possible in the first place. At this year's IVAM Hightech Summit you can expect exciting keynote presentations and many new products and technologies that make the world "smarter".
Date and Venue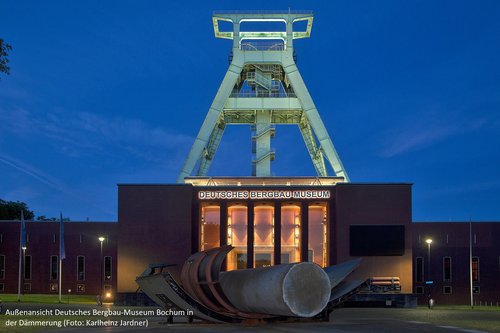 Our venue is the German Mining Museum in Bochum. The museum was founded on April 01, 1930. From the manageable beginnings of a "Historical Museum of Mining", the world's largest mining museum has evolved over the course of what is now more than 90 years.
The IVAM Hightech Summit will take place on May 03 and May 04, 2023.
Please find our hotel recommendations here.
In addition to the conference program you can expect a guided tour through the visitor's mine of the Deutsches Bergbau-Museum Bochum and a networking event with dinner and regional beer tasting on the first day of the conference.
The conference language is English.


Contact
Do you have specific questions? Then please contact Ms. Sandra Hinse at +49 231 9742 7090 or send an e-mail to sh@ivam.de.
If you would like to contribute to the program, please contact Dr. Jana Schwarze (Tel.: +49 231 9742 149 or via e-mail js@ivam.de) or Dr. Victoria Jakobi (Tel.: +49 231 9742 166, e-mail: vj@ivam.de).
How do I benefit from participating in the IVAM Hightech Summit?
The central aim of the event is to establish efficient contacts. IVAM members and members of partner networks will have the opportunity to present their products, find customers, suppliers and research partners and talk about upcoming projects.
Join the IVAM HIGHTECH SUMMIT 2023