IVAM Hightech Summit 2024 - Back to the Microtechnology Future: Yesterday's Visions, Tomorrow's Realities
The IVAM Hightech Summit is a central point in the year where companies from micro and nanotechnology come together and present the latest technologies and products as well as discuss the developments in the future.
In the year 2024, we present technologies in the change of time: from fantasies in science fiction movies to actual technological reality. Which technologies were imagined or shown in films several years or decades ago? What was pure technological fantasy in the past and is reality today? We will get to the bottom of this and link science fiction films with reality as part of our conference.
For you it will be a cinema experience with film clips of science fiction movies from different decades. Be curious!
Date and Venue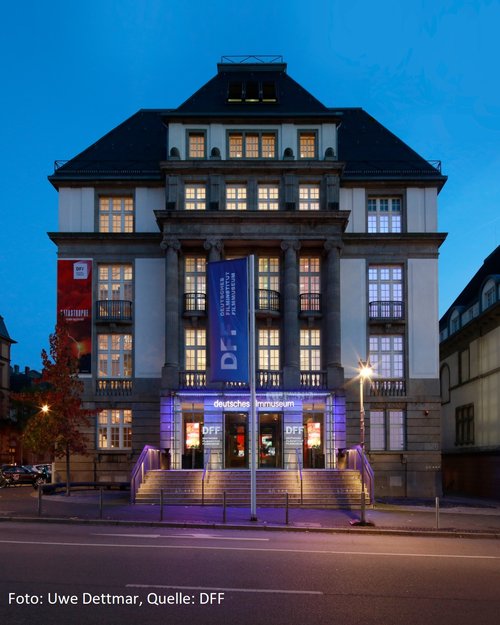 Our venue is the DFF – Deutsches Filminstitut & Filmmuseum e.V., Frankfurt, Germany.
The IVAM Hightech Summit will take place on May 07 and May 08, 2024.
In addition to the conference program you can expect a guided tour through the DFF - Deutsches Filminstitut & Filmmuseum and a networking event with dinner and a movie quiz on the first day of the conference.
The conference language is English.
Contact
Do you have specific questions? Then please contact Ms. Sandra Hinse at +49 231 9742 7090 or send an e-mail to sh@ivam.de.
If you would like to contribute to the program, please contact Dr. Jana Schwarze (Tel.: +49 231 9742 149 or via e-mail js@ivam.de) or Dr. Victoria Jakobi (Tel.: +49 231 9742 166, e-mail: vj@ivam.de).
How do I benefit from participating in the IVAM Hightech Summit?
The central aim of the event is to establish efficient contacts. IVAM members and members of partner networks will have the opportunity to present their products, find customers, suppliers and research partners and talk about upcoming projects.
Review of the IVAM Hightech Summit 2023 - be there again next year!